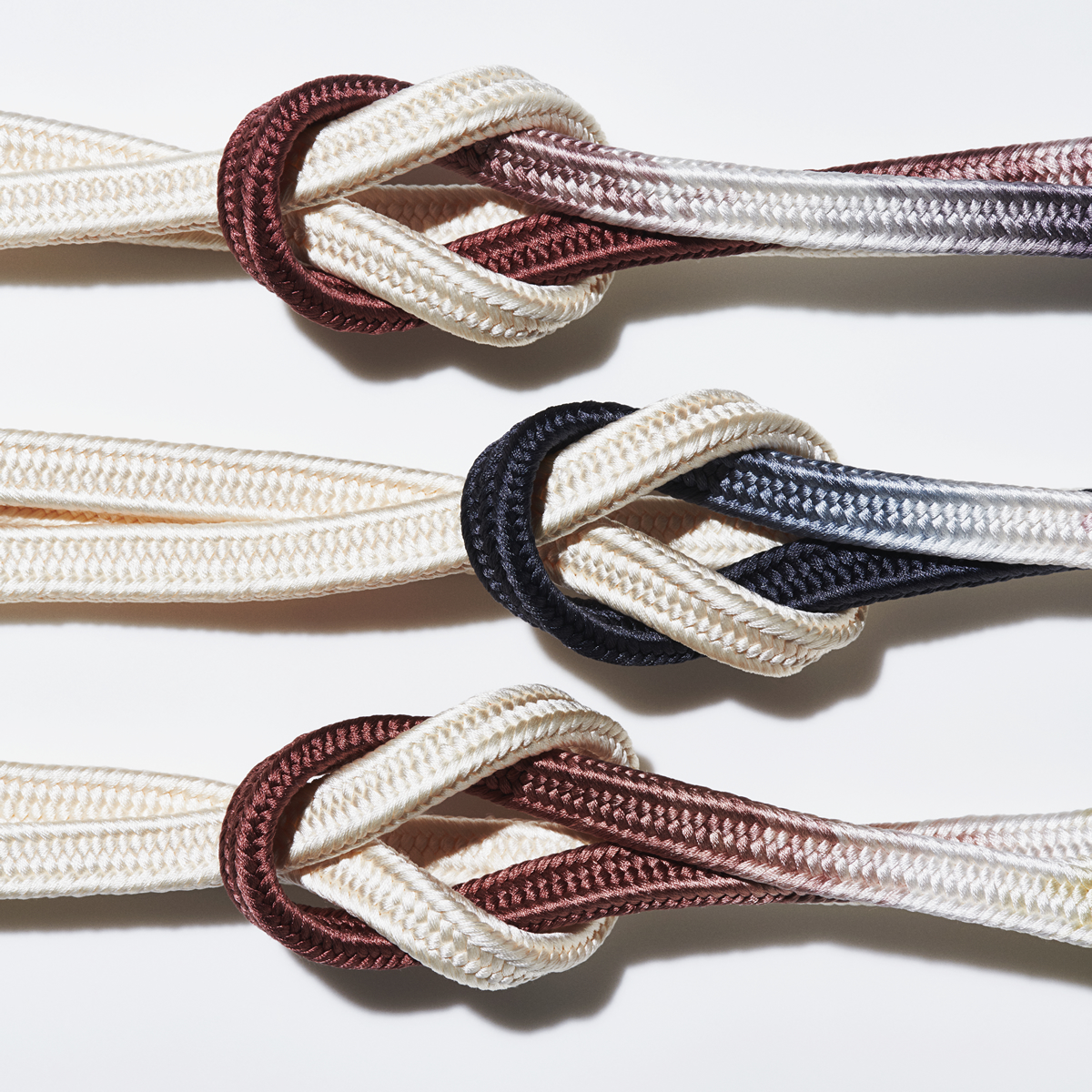 一条の紐、一巾の帯揚に限りない創作の心を盛り込んで。龍工房は絹糸の染色、デザイン、組みまで一貫して手がける数少ない工房として、創業以来、ここ日本橋から、着物姿に華を添える帯締・帯揚の数々を生み出してまいりました。
Incorporating unlimited creative spirit in each string, and each width of the obiage (a scarf-like piece of cloth that covers up the obimakura, or obi pillow, and keeps the upper part of the obi knot in place). The Ryukobo, as one of the few studios that consistently dyes their silk threads, creates designs and assembles the strings, has since its establishment, from here in Nihonbashi, crafted countless obijime (a string that is tied around the obi and through the knot) and obiage, giving added grace to the Kimono's appearance.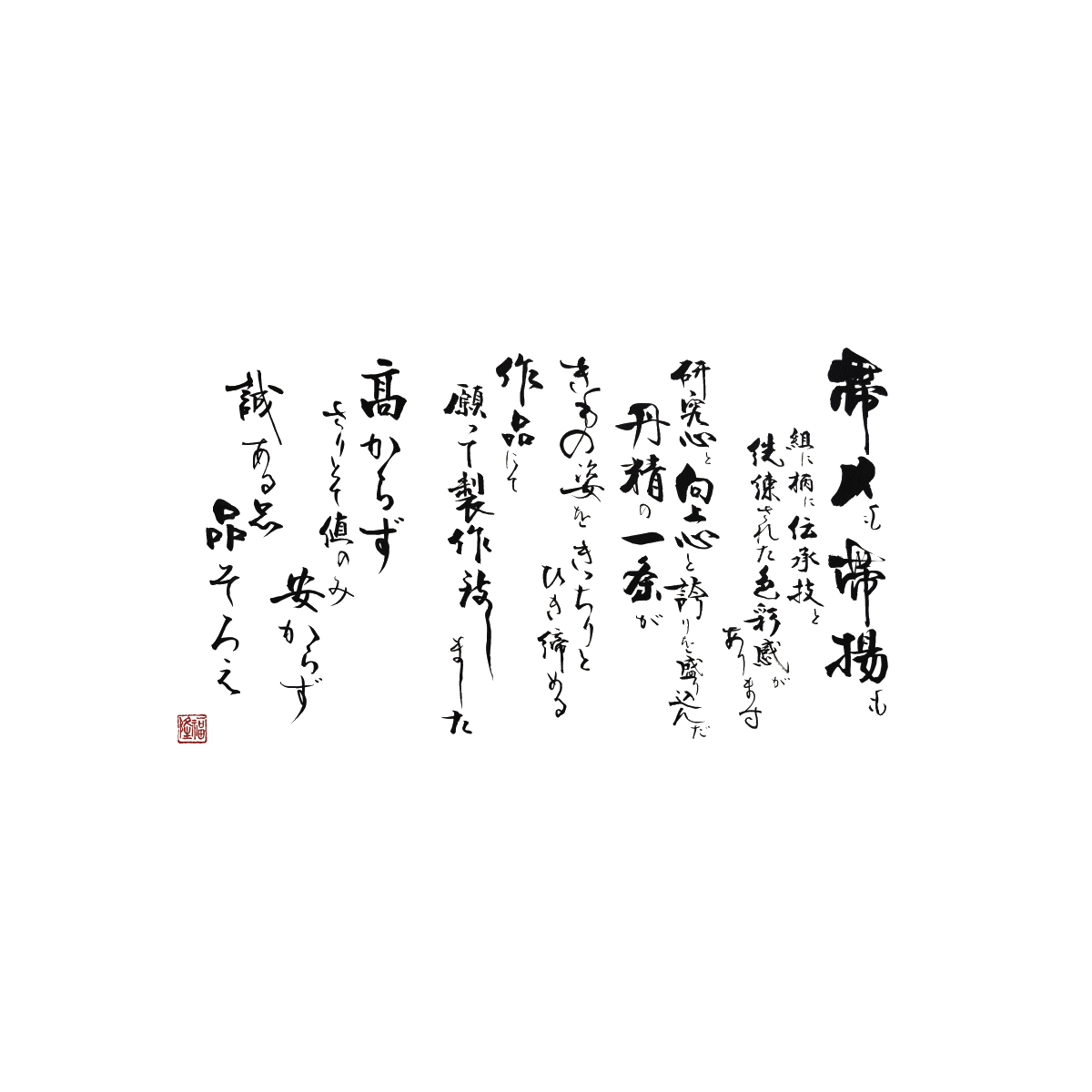 着物を大輪の花とするなら、帯締・帯揚などの和装小物は、野に咲く花のような存在。私どもは摘み草をするように季節の色を選び、一条の紐を創作しています。"枯れた手を持つ"熟練の職人が組む帯締は伸縮性に富み、締めやすいと多くのお客さまにお喜びいただいています。
If the kimono is one large blooming flower, the kimono accessories such as obijime and obiage can be seen as flowers blooming in the field. We choose seasonal colours like we were gathering flowers in the fields to create a single string. The obijime made by skilled craftsmen with 'withered hands' are rich in elasticity, and many of our customers have told us how pleased they are with how easy they are to tighten.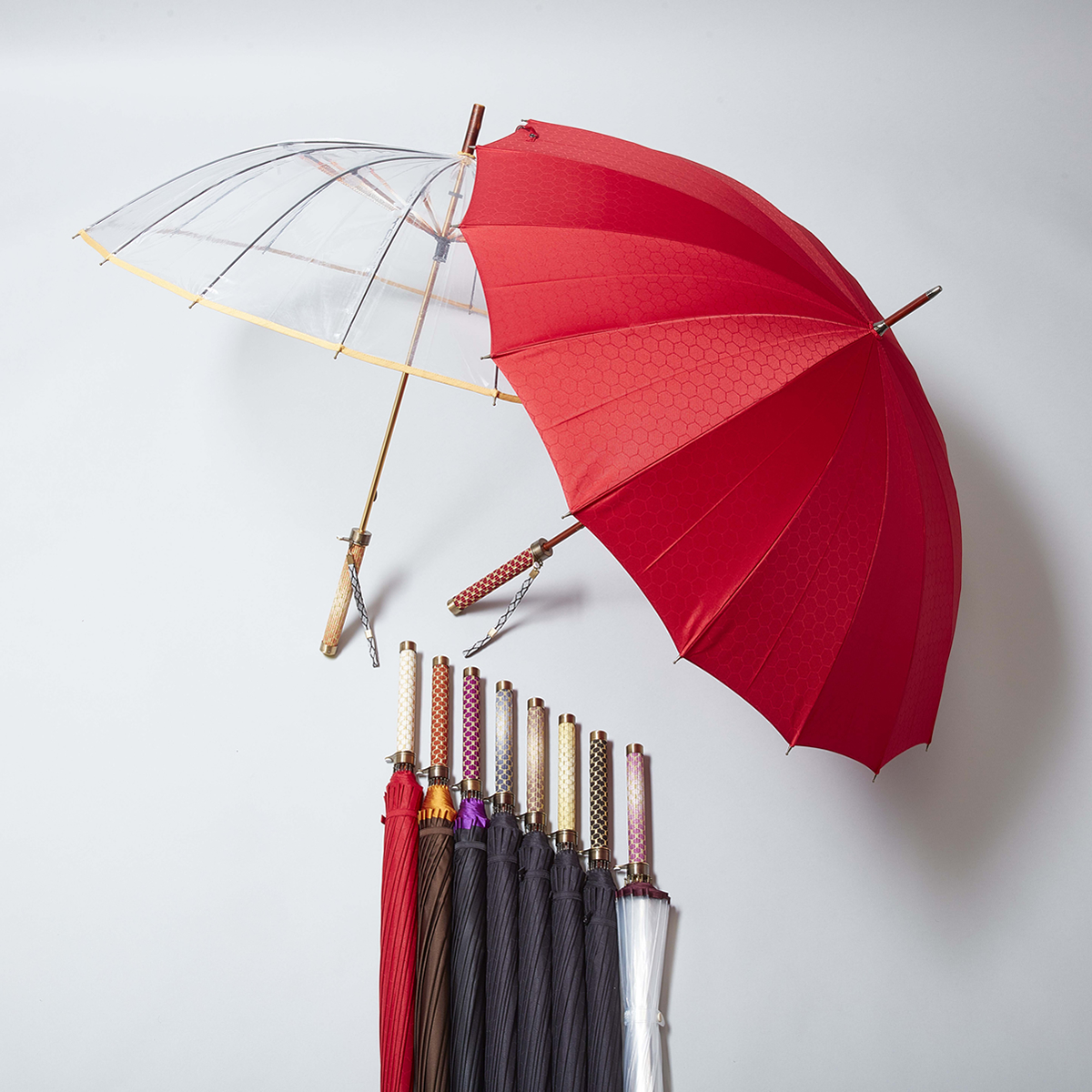 長く組紐に携わるなかで培ってきた技。そんな組紐の技術を多くの方に知っていただきたいという思いから、龍工房では椅子や傘、ステーショナリーなど和装の枠を越えて進化した商品提案も行っています。
Skills cultivated while working on kumihimo (Japanese plaited cords) for a long time. Ryukobo also offers products that have evolved beyond the framework of Kimono, such as chairs, umbrellas and stationery, in hopes of letting more people know about the kumihimo technique.